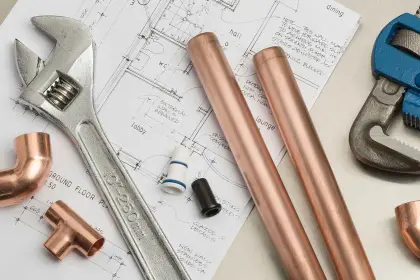 Full Service General Plumbing
General Full Service Plumbing We are a fully licensed plumbing team. We can perform any plumbing service you need. From locating and repairing a slab leak to remodeling a bathroom and fixing sewer lines, and of course the very common drain blockages and pipe leaks, and more. We can do…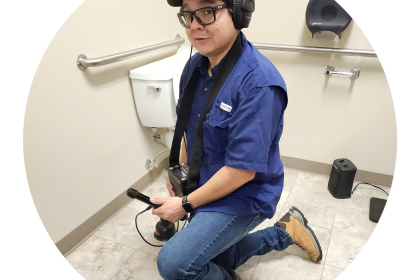 Slab Leak Detection & Repair
 Slab Leak Detection, Location, and Repair Since 1999 we have been using advanced electronic equipment. We can identify the problem and then pinpoint the leak. Thus ensuring that any steps we take to correct the problem are in the correct location, minimizing any interruption to your home, floors, walls, etc….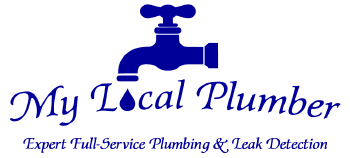 Sewer Line Repair or Replacement Service and Trenching Our plumbers have over 50 years of combined experience. Texas clay soil, large tree roots, and a variety of other common factors in the Dallas area, unfortunately mean this happens more often than it should. We can locate low spots, referred to…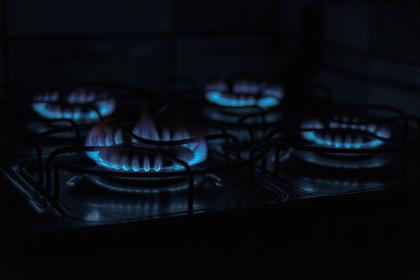 Gas Leaks Test, Locate, and Repair Gas leaks are nothing to mess around with. Call us immediately if you suspect a leak. We can test gas lines, detect leaks, pinpoint the leaks, and then repair them. We find and fix gas leaks almost every day. It is what we do….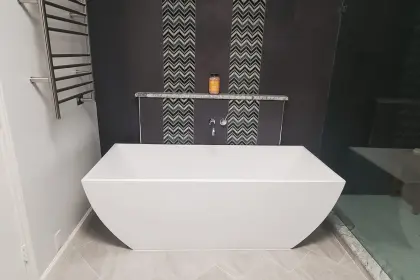 Plumbing Remodel and Install
Plumbing Remodel and Install Want to redo your bathroom? Revamp your kitchen? Gut your wetbar and modernize? Add on to your house or add an outdoor kitchen? We can provide you the information you need to make great design decisions! We can work with any general contractor to demo (if…
Unclog Stoppages From Drains and Pipes Return your drains and pipes to smooth and efficient operation. Call us today. If you have slow drains or completely stopped-up drain lines, then we have every tool needed to clear all of them. We have sewer machines, cameras, jetting machines, and augers. The…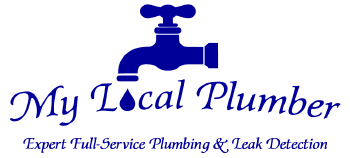 Water Heaters Install and Repair If possible, based on the age of the unit, we will repair your water heater. If not, we prefer Rheem water heaters for new installs. They have long provided us with dependable service. We have even installed them in our own family homes. You can…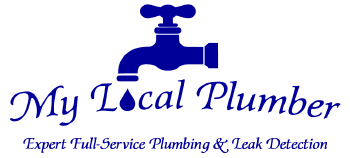 Tankless On-Demand Water Heaters Select, Prepare, and Install Tankless water heaters are the new on-demand water heaters that have long been standard in European countries. They provide endless hot water and power efficiency for the greener home. Getting the right capacity and proper plumbing is important for these to work…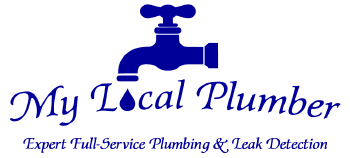 Leak Detection and Repair In addition to our advanced slab leak detection equipment we have over 50 years of combined experience and knowledge and can find leaks in any pipes. We then can offer many options to repair your plumbing issues. If you have a newly renovated home maybe you…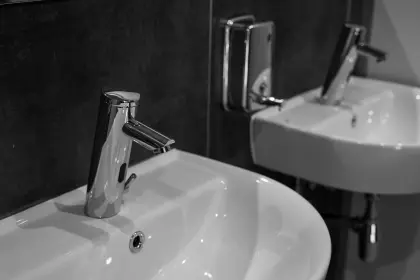 Sinks Faucets Install Repair
Sinks And Faucets Install Repair Unclog Keep all the sinks in your house working in tip-top shape. From the kitchen sink, bathroom faucets, utility room, bar sinks, and garage sinks. We've got it all covered and can get them all working great. Call us today for solutions! Not sure if…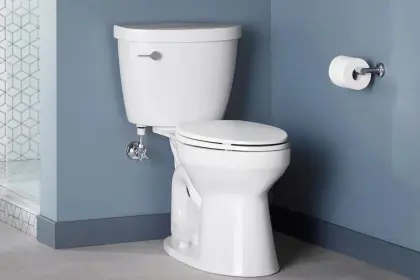 Toilets Install Repair Unclog Having issues with your toilet? Is it keeping you up at night constantly running? Slow draining, or completely stopped up? Is it just not the same as when you first met? From cleaning stoppages, a complete rebuild, or repairing the toilet flange, we're here to help….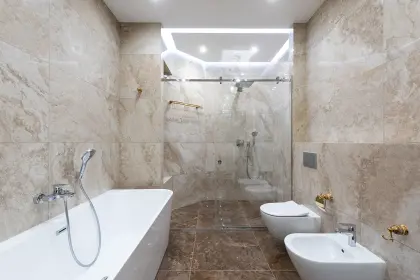 Showers and Baths Install Repair Unclog Showers and baths in our homes are sacred places where we get clean and get ready for the day. The smallest problems can quickly become huge issues. If you want to do a full tear out of your bath or vanity we want to…
BEST FULL SERVICE PLUMBER IN CARROLLTON, FARMERS BRANCH, & THE NORTH DALLAS AREAS
CALL US AND WE'LL TAKE CARE OF IT!