Slab Leak Detection, Location, and Repair
Since 1999 we have been using advanced electronic equipment. We can identify the problem and then pinpoint the leak. Thus ensuring that any steps we take to correct the problem are in the correct location, minimizing any interruption to your home, floors, walls, etc. We have professionals with over 50 years of combined experience locating water and sewer leaks under the slab. Slab leaks can be a serious interruption in your home. Call us for a priority appointment to locate your leak quickly and minimize the damage that leaks can cause to your home.
Some indications that you have a slab leak:
If you hear running water but cannot locate the source,
If your water bill suddenly increases without explanation,
If there are any hotspots on the floor,
If your water pressure is lower than usual,
If your water heater is constantly running,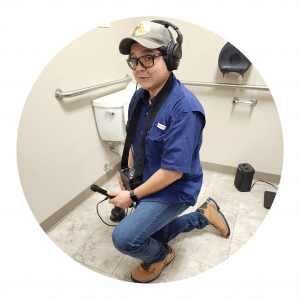 SLAB LEAK LOCATION
Advanced Locating Equipment.

We have electronic listening equipment to accurately listen for and detect a leak under your home's foundation or slab. This can be one of the most costly plumbing repairs to take care of, so we are going to be 100% sure of our diagnosis before we recommend repairs or alternatives.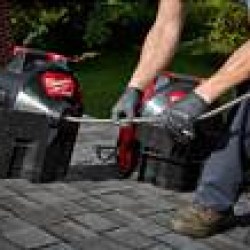 SLAB LEAK DETECTION
Detecting Leaks

Find out whether your leak is in the yard, under the slab, or maybe it is just a running toilet. In any case let our caring and professional plumbers help you.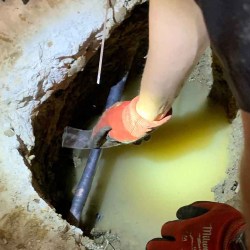 SLAB LEAK REPAIR SERVICE
Slab Excavation and Leak Repair.

Digging into your home's foundation or slab is the last thing we want to do, and we know it is the least desirable option for you too. We pride ourselves on being able to give you options. Two of which do not require going through your floor. We have an in-house professional crew to make sure all digging is done properly and with respect for your home and surroundings. Call us, we're here to help!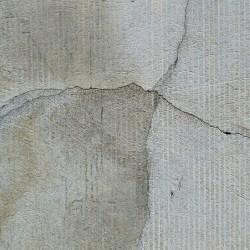 SLAB LEAK WARNING SIGNS
Think you might have a leak, but not sure?

If you suspect that you have a leak underneath your home's slab foundation, there are a few things that can help you know for sure. Give us a call and we will help you determine without any guesswork.
BEST FULL SERVICE PLUMBER IN CARROLLTON, FARMERS BRANCH, & THE NORTH DALLAS AREAS
CALL US AND WE'LL TAKE CARE OF IT!