Water Heaters Install and Repair
If possible, based on the age of the unit, we will repair your water heater. If not, we prefer Rheem water heaters for new installs. They have long provided us with dependable service. We have even installed them in our own family homes. You can be assured that we will follow manufacturer's requirements and city codes during each install. Your water heater is potentially one of the most dangerous appliances in your house if not installed properly, and we take that very seriously. Call, text, or email us today for a free estimate.
Tired of waiting for hot water? We can help using different techniques.
If you hear running water but cannot locate the source,
If your water bill suddenly increases without explanation,
If there are any hotspots on the floor,
If your water pressure is lower than usual,
If your water heater is constantly running,
WATER HEATER (TANKED) SELECTION
Selecting the correct capacity tanked water heater.

We will investigate your hot water needs in your house and advise the correct capacity tanked water heater for you. Call us today!
OUR PREFFERED VENDOR IS RHEEM
Rheem Dependable Enough For Our Own Homes

We have installed Rheem water heaters for many years. Including in our own homes. This is our preferred selection for new installs and replacements. We of course will work on others too.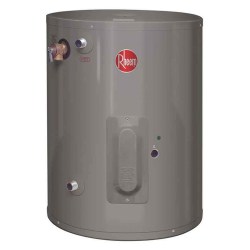 MINI TANK HEATERS
For Under Your Kitchen Sink

Always have hot water at your kitchen sink to wash away bacteria and keep your family safe. Ask about a mini under the counter water heater for your family.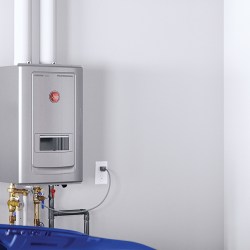 TANKLESS WATER HEATERS
Endless and instant hot water

There is even the potential for energy savings and lower utility bills. Some tankless models qualify for local rebates. Call us today to find out if you qualify
BEST FULL SERVICE PLUMBER IN CARROLLTON, FARMERS BRANCH, & THE NORTH DALLAS AREAS
CALL US AND WE'LL TAKE CARE OF IT!